Very rarely does a film sweep the Big Five at the Academy Awards. Indeed, only three films in the entire history of the Oscars have accomplished such a feat: Picture, Director, Actor, Actress, Screenplay. (Screenplay is a blanket term for both categories, but all three were adapted). The most recent example was
The Silence of the Lambs
in 1992, preceded by
One Flew Over the Cuckoo's Nest
in 1975. But it is the first one, the one that made history, that we look at tonight.
Columbia Pictures was a poverty-row studio, keeping its head above water, but still looked down on by the other studios of the time. Claudette Colbert received the screenplay for
Night Bus
, hated it, but accepted after she was promised more pay and four weeks of work. Clark Gable was being punished for abusing his weekly salary at MGM. The script was said to be horrible, a film set on a bus, and bus films would never succeed. Colbert called it "the worst picture in the world." And Capra had just lost the Oscar for Director the previous year -- even worse, he was halfway to the podium to accept when the
real
winner, Frank Lloyd, took the stage.
And yet...and yet. It took the nation by storm. Here, in the middle of a Depression, was a film that not only reflected some of the financial hardships of the time, but also allowed audiences a chance to let loose, to laugh and cheer and believe in fate and love and screwball comedy and everything that is awesome. We anticipate something so simple as a blanket being thrown to the floor. We marvel at the mere sight of a man without an undershirt. We laugh hysterically at a driver with a compulsion to sing. It's hilarious and heartwarming and just fantastic all-around.
Also, there's an autogyro.
What the hell is that, even? Just a big block of awesome? God, it's amazing.
It Happened One Night
was nominated for five Oscars: Robert Riskin for Best Screenplay, Adaptation (WON), Claudette Colbert for Best Actress (WON), Clark Gable for Best Actor (WON), Frank Capra for Best Director (WON), and Best Picture (WON). The first Oscar Sweep was also the first romantic-comedy to win the Big Award, a feat last achieved by
Shakespeare in Love
in 1998. AFI ranked it 35th of the 100 greatest films of all time, then 46th for the tenth anniversary! It also ranked it the eighth greatest comedy, 38th greatest love story, and 3rd greatest romantic comedy. It is a highly-regarded film, and rightfully so.
AGNES
Who is She: Joe Gordon's secretary. Frequently caught off-guard.
Originally played by:
The uncredited Bess Flowers, who appeared uncredited in five films that won Best Picture, the most for any actor ever: It Happened One Night, You Can't Take It With You, All About Eve, The Greatest Show on Earth, Around the World in Eighty Days
My Choice: God, I wish it could be Bess Flowers. Alas, she's dead, so we must improvise.
Suzy Nakamura (The West Wing, The 40 Year Old Virgin)
I remember her from The West Wing. She's pretty boss.
ZEKE AND HIS WIFE
Who Are They: Zeke is a trusting individual who runs a little motel three hours from New York. His wife is not as trusting, and frequently bosses him around. Zeke's wife is also one of only three women in the film, and the only one besides Claudette Colbert that is credited.
Originally played by: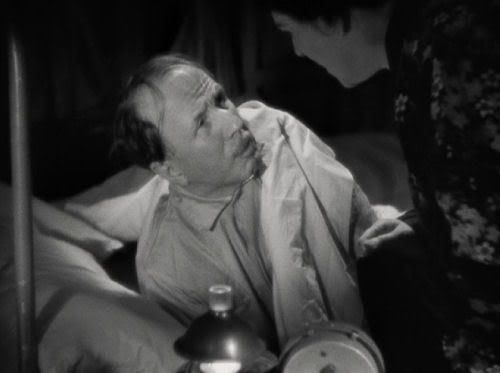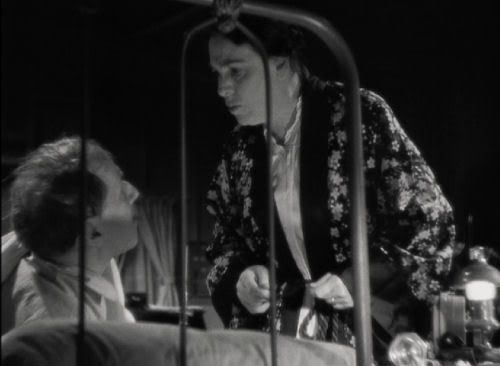 Arthur Hoyt (The Raven, The Miracle at Morgan's Creek) and Blanche Friderici (A Farewell to Arms, The Awful Truth), who died before the film's release
My Choices: He is a Golden Globe Nominee for Best Supporting Actor (Nashville)
Henry Gibson (The Luck of the Irish, A Perfect Couple) & Beth Grant (Sordid Lives, Factory Girl)
Gibson and Grant are two of my favorite actors. Indeed, Beth, for me, is right there with Maggie and Meryl. They're small roles, but Beth oftentimes plays "Woman" or "Laundress", and Henry does a lot of guest work on
Boston Legal
. So I'm sure they'd be fine with it.
JOE GORDON
Who is He: Peter's editor. Frequently butts heads with Peter, but knows he's a damn good journalist. Loves cigars, hates collect calls, has a short temper.
Originally played by:
Charles C. Wilson (Gold Diggers of 1933, Shadows of Sing Sing)
My Choice:
Chi McBride (Roll Bounce, Let's Go to Prison)
McBride looks great behind a desk, as those who watch Pushing Daisies can attest to. He is authoritative and loves smoking cigars. And look at that face. LOOK AT THAT PUN-UM! I tell you, that's a man I want on my side. And so would Peter Warne.
DANKER
Who is He: The man who picks up Peter and Ellie after the famous leg move. He makes everything into a song, and tries to steal their luggage. "Young people in loooooooooove are rarely ever hungryyyyyyyyyy!!!!"
Originally played by: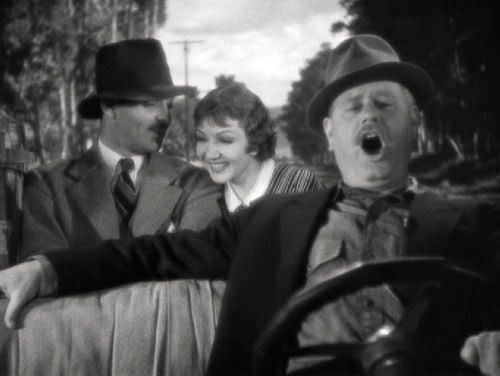 Alan Hale (The Adventures of Robin Hood, Night and Day), father of the man who played the Skipper on
Gilligan's Island
My Choice:
Faizon Love (Elf, The Perfect Holiday)
Boy, this was a toughie. At first, I thought maybe Neil Patrick Harris or Kelsey Grammar, since they're both singers with great comic chops. But Harris basically played this role in
Harold & Kumar Go to White Castle
, and Grammar's singing just doesn't bellow enough to get the full hilarity of the scene. So, I settled on an old favorite, Faizon Love, whose comic timing, deep voice, and considerable girth all combine to make a great Danker.
OSCAR SHAPELEY
Who is He: This really sketchy guy on the bus. He says he's married, but hits on Ellie. Then when he discovers who she really is, he tries to blackmail Peter. He's soon gotten rid of in the most hilarious way.
Originally played by:
Roscoe Karns (The Jazz Singer, His Girl Friday)
My Choice:
Tim Blake Nelson (O Brother, Where Art Thou?, The Incredible Hulk)
Nelson has played a number of sketchballs, in films like
Minority Report
and
Fido
and
The Incredible Hulk
. So he'd be a natural choice for a role like this. Imagine him in the final Shapeley scene. Yes! Perfect.
KING WESTLEY
Who is He: Ellie's fiance? Maybe husband? Either way, because of her involvement with this man -- a man instinctively disliked by Peter and Ellie's father -- Ellie winds up on the night bus to New York. Westley is an aviator. He pilots an autogyro.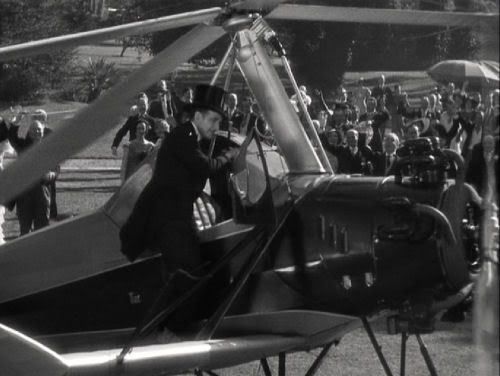 Originally played by:
Jameson Thomas (The Invisible Man, Jane Eyre)
My Choice:
Lee Pace (Possession, Polarbearman)
The whole idea of a remake is to bring something new, right? Now, Westley is not particularly three-dimensional, and he looks old as fuck, but Lee Pace. Look at this guy. You can understand how he could be a lady-killer. Indeed, he looks like the guy you want to take home to dad, making the fact that Daddy Andrews doesn't like him all the juicier, because then you just
know
he's bad. He can be pretty unlikeable, too. Just check out
Infamous
.
DADDY ANDREWS
Who is He: Ellie's millionaire banker father, a relatively understanding man who is used to getting his way. He loves his daughter, but knows King Westley is a rascal.
Originally played by: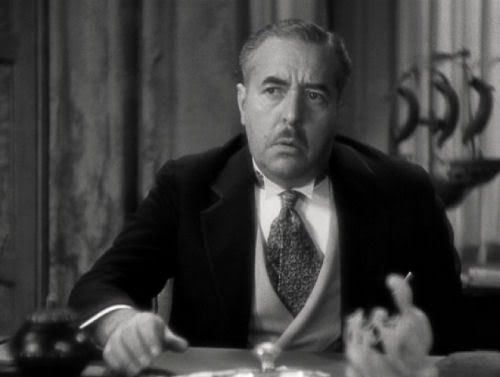 Walter Connolly (Father Brown, Detective, The Adventures of Huckleberry Finn)
My Choice: BAFTA Award Nominee for Best Actor (Apocalypse Now), Golden Globe Nominee for Best Supporting Actor (The Subject Was Roses), SAG Award Nominee for Best Ensemble (Bobby, The Departed)
Martin Sheen (Catch Me If You Can, Dead Presidents)
What can I say? I love Marty Sheen, and as far as father figures go, he is absolutely one of the best. Like, ever.
ELLIE ANDREWS
Who is She: An heiress who runs off with King Westley to escape her father. When that doesn't work, she leaps into the sea. After all that, she finally gets herself on a bus bound for New York so she can meet with her Westley before her father gets the marriage annulled. Inexperienced with anything other than her posh life, she soon winds up with Peter Warne. Faster than boats.
Originally played by: Academy Award Winner for Best Actress (It Happened One Night)
Claudette Colbert (Private Worlds, Since You Went Away)
My Choice: Golden Globe Nominee for Best Actress in a Musical/Comedy (The Opposite of Sex)
Christina Ricci (Penelope, Sleepy Hollow)
Ricci has old-school beauty. Pixie-like and charming, the girl has a sophistication that belies her youth. Her turns in modern comedies reveal a penchant for the fast-talking. Because of her little voice, she could play the petulant child aspects of Ellie. Because of her kick-assness, she could play the quick-witted aspects of Ellie. Because of her gams, she could play the hitchhiking aspect of Ellie.
PETER WARNE
Who is He: A journalist who has just been let go from his job. Seeking to find a way back in, he gets the chance of a lifetime when opportunity falls into his seat -- Ellie Andrews, the heiress, traveling incognito. Warne is a quick thinker, but pretty conceited, thinking that he knows more about the real world than an heiress would. And while he is right at times, he soon learns that she's not just some rich young thing. Hates undershirts.
Originally played by: Academy Award Winner for Best Actor (It Happened One Night), Golden Globe Nominee for Best Actor in a Musical/Comedy (Teacher's Pet, But Not For Me)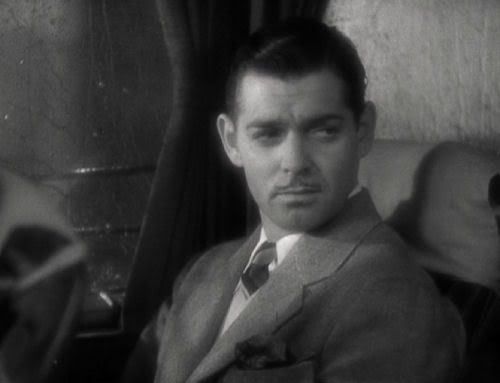 Clark Gable (Gone with the Wind, Mogambo)
My Choice:
John Krasinski (Dreamgirls, Brief Interviews with Hideous Men)
Besides having a similar aversion to undershirts, Krasinski has almost nothing in common with Clark Gable. Gable was of the old-school, a MAN who yelled, swaggered, drank, and joked about beating women. Krasinski is quieter, suave because he talks to women on their level, but still Masculine enough to where you could never doubt which side of the fence he plays on. And this is precisely why he'd be great for the part. It'd be a challenge for John, but he could also give a new interpetation of the role. I think it would be interesting what some of those lines would sound like muttered instead of barked. Also, he's pretty effin' hilarious.
FOR YOUR CONSIDERATION
Best Actor -- John Krasinski
Best Actress -- Christina Ricci
Best Supporting Actor -- Chi McBride, Tim Blake Nelson, Lee Pace, Martin Sheen, the autogyro