Yes, it's finally Tuesday again, which means another round of Casting Coup!
A special request has been made. My Casting Coups, which I started at livejournal, tend to be of books or older films. Yet surely, surely there is more out there. Not just plays or TV shows, but real stuff. Literally. And what with biopics being all the rage nowadays, might it not be advisable to turn my attention to something of that sort?
And now I confess that there are two guilty pleasure-type dreams that I have. The first is to write a role for Elizabeth "Showgirls" Berkley that gets her an Academy Award nomination. That one has nothing to do with today. The other dream is one I've had since E! gave her her own reality series: a biopic of Anna Nicole Smith.
Naturally, this would have to be a few years down the road. There's still some mystery surrounding her untimely death. By the time the film rolls out, this cast may even be too old. But hey, this is all fantasy, right? Click the link and experience
Too Much, Too Soon: The Anna Nicole Smith Story
.

JUDGE LARRY SEIDLIN


Who is He: He was the judge who, in South Florida, broke down and cried during the custody hearing for Anna Nicole's body. Was it genuine, or was he just trying to secure a TV contract? A small cameo which, in the right hands, could lead to a SAG nom.

My Choice: A reliable character actor who actually looks

exactly like him

.


Elias Koteas (Teenage Mutant Ninja Turtles, Zodiac)


E. PIERCE MARSHALL


Who is He: The stepson, if you will, of Anna Nicole Smith. He battled her for a decade over his father's estate, before dying of an infection in 2005 at the age of 67.

My Choice: From the first moment I saw Marshall, I knew only one man could play him. I think my actor is a fine one, grossly undervalued, and even resembles the man a little.


Craig T. Nelson (The Family Stone, The Incredibles)


VIRGIE MAE TABERS


Who is She: Anna Nicole's mum, of course. Tried raising her with her sister-in-law before sending her off to Kay. Tried getting custody of the body, since, you know, she's her daughter and everything.

My Choice: A toughie. I was thinking Shirley Knight, but she's too old for the part. By, like, twenty years. However, choice Number Two is both an acting legend, an award winner, and the right age. And she looks a little like the lady herself.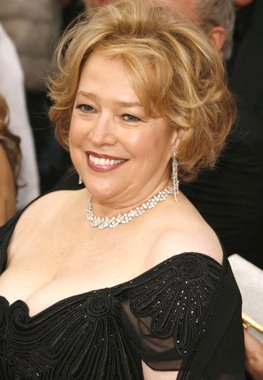 Academy Award Winner Kathy Bates (Misery, About Schmidt)


BILLY SMITH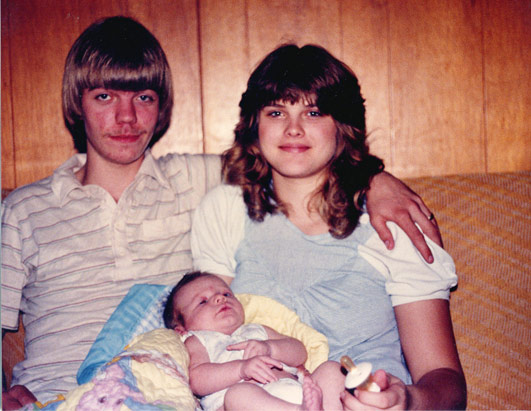 Who is He: Anna Nicole's first husband, the father of Daniel. He was 16 when he married the 17-year-old Vickie.

My Choice: He may be in his early thirties, but God help me, he looks and sounds like a high-schooler. To me, at least. And to most people I know. Not that that's a bad thing; I think he's a very fine actor, thank you very much.


Academy Award Nominee Casey Affleck (The Assassination of Jesse James by the Coward Robert Ford, Drowning Mona)


J. HOWARD MARSHALL


Who is He: You know his name. He's the oil tycoon who fell for Anna Nicole at a strip club and married her. He married the 26-year-old when he was 89, and died a year and a month later.

My Choice: Great character actor with the elfin appearance suitable for the role.


Henry Gibson (Magnolia, Nashville)


LARRY BIRKHEAD


Who is He: The photographer who, among many other men, claimed to be the father of Anna Nicole's daughter. He turned out to be right. There are rumors that he and Howard K. Stern are lovers, a charge with both men deny utterly. Still, if it's true, what an interesting twist.

My Choice: I'm going out on a limb here. Star power, sure, but there's something about this casting that rings true for me. I feel like he could pull it off like no one else.


Academy Award Nominee Jude Law (The Talented Mr. Ripley, Cold Mountain)


HOWARD K. STERN


Who is He: Anna Nicole's longtime friend and attorney, he gained some fame after appearing on her reality show. Then, of course, they turned out to be lovers. Pending a paternity suit, he and Anna Nicole fled to the Bahamas, and were informally wed in a commitment ceremony.

My Choice: It's not just that he looks like him. Out of everybody in Stella, though, this is the one that I feel could deliver the most, dramatic chops-wise.


Michael Showalter (Stella, Wet Hot American Summer)


ANNA NICOLE SMITH


Who is She: Teen bride turned exotic dancer who married an oil tycoon, posed for Playboy, did a few movies, had her own reality series, then died under mysterious circumstances after the death of her son and the birth of her daughter.

My Choice: She's young now, but she has proven (to me) that she can handle roles like this one. She may not do it in her continued attempt to recapture old-glam Hollywood, but hey--it's a biopic, not a trash flick.


Scarlett Johansson (Scoop, The Prestige)